BambooHR Nedir?
BambooHR looks to be the champion of HR, leadership teams, and employees to create a quality employee and employer experience. BambooHR removes HR complexities with automation and simplified workflows. The tools and analytics let HR professionals stay ahead of every aspect of building culture while curating diverse and demanding workforces. BambooHR is an all-in-one HR platform designed for growing organizations looking to get the most out of their people data and build an exceptional culture.
Kimler BambooHR Kullanıyor?
Growing businesses that want to organize their HR data, track applicants, onboard effectively, and utilize reporting for strategic decision-making. BambooHR is an all-in-one HR software solution.
BambooHR nerede dağıtılabilir?
Cloud, SaaS, Web tabanlı, Mac (Masaüstü), Windows (Masaüstü), Android (Mobil), iPhone (Mobil), iPad (Mobil)
Satıcı hakkında
BambooHR
Lindon, ABD içinde yerleşiktir
2008 yılında kuruldu
Telefon Desteği
Sohbet
Bulunduğu ülkeler
Almanya, Amerika Birleşik Devletleri, Avustralya, Birleşik Krallık, Brezilya ve 9 adet daha
Satıcı hakkında
BambooHR
Lindon, ABD içinde yerleşiktir
2008 yılında kuruldu
Telefon Desteği
Sohbet
Bulunduğu ülkeler
Almanya, Amerika Birleşik Devletleri, Avustralya, Birleşik Krallık, Brezilya ve 9 adet daha
BambooHR videoları ve resimleri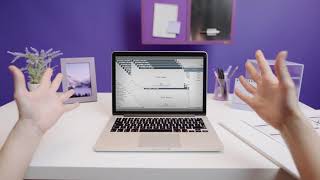 BambooHR ile benzer ürünleri karşılaştır
BambooHR ürününün özellikleri
360 Derece Geri Bildirim
Aday Profilleri
Aday Yönetimi
Aday İzleme
Arşivleme ve Saklama
Başvuru Sahibi İzleme
Bordro Raporlama
Bordro Yönetimi
CRM
Devam Eden Performans İzleme
Değerlendirme Yönetimi
Doğrudan Para Yatırma
E-doğrulama/I-9 Formları
E-posta Şablonları
Elektronik Formlar
Etkinlik/Haber Akışı
Eğilim Analizi
Eğitim Yönetimi
Eş Düzeyde Kişi Değerlendirmesi
Faturalandırma
Faturalandırılabilen ve Faturalandırılamayan Saatler
Fazla Mesai Hesaplama
Geri Bildirim Yönetimi
Görev Yönetimi
Görüşme Yönetimi
HIPAA (ABD Sağlık Sigortası Taşınabilirlik ve Sorumluluk Yasası) Uyumlu
Hastalık İzni İzleme
Hedef Belirleme/İzleme
Karşılaştırma Testi
Kendi Kendini Değerlendirme
Kesinti Yönetimi
Mobil Erişim
Nabız Yoklama Anketleri
Otomatik Zaman Yakalama
Pano
Performans Metrikleri
Performans Yönetimi
Performans İncelemesi Yönetimi
Raporlama ve İstatistikler
Raporlama/Analiz
Self Servis Portal
Süreç/İş Akışı Otomasyonu
Takvim Yönetimi
Tatil/İzin İzleme
Tazminat Yönetimi
Toplu Bildirimler
Uyarılar/Bildirimler
Vergi Uyumu
W-2 (ABD Ücret ve Vergi Beyannamesi Formu) Hazırlama
Yetenek Yönetimi
Yetenek İzleme
Yönlendirme İş Akışı Yönetimi
Yüklenici Yönetimi
Zaman ve Katılım
Zaman Çizelgesi
Zaman İzleme
Çalışan Dizini
Çalışan Portalı
Çalışan Profilleri
Çalışan Veri Tabanı
Çalışan Yönetimi
Çevrimiçi Giriş/Çıkış Saati Kaydı
Çevrimiçi Zaman İzleme
Özgeçmiş Depolama
Üçüncü Taraf Entegrasyonlar
İnceleme Döngüsü İzleme
İzin Yönetimi
İzin İstekleri
İzin İzleme
İş Akışı Yönetimi
İş Birliği Araçları
İş Gönderme
İşe Alım Süreci
İşe Alım Yönetimi
İşten Ayrılma Oranı İzleme
BambooHR için incelemeler
Angelique K.
Güney Afrika dahilindeki HR & Operations
Doğrulanmış LinkedIn Kullanıcısı
Pazarlama ve Reklamcılık, 11-50 Çalışan
Yazılımın kullanım amacı: Ücretsiz Deneme
One stop HR & Performance Management Solution
Yorumlar: Overall this product really is a one stop HR shop - it will easily minimize your HR time spent each week with the features it contains and give you an incredible level of feedback through the reporting the system offers.
Artılar:
When I first trialled the system I immediately saw how easy it was to use and how customizable it was but with very easy implementation. My favourite features were the onboarding, performance management and reporting as well as how well laid out everything was and clean smart design that was user friendly.
Eksileri:
The only thing I didn't like about the system was the price - it was very expensive - not unreasonably for what you get but for smaller companies it is quite expensive.
David B.
ABD dahilindeki HR Generalist
Bilgisayar Yazılımı, 11-50 Çalışan
Yazılımın kullanım amacı: 1-5 ay
Dikkate Alınan Alternatifler:
Great overall product, but missing more complex layers that are needed
Yorumlar: Overall, this is exceeding the need that we have and we will continue to use BambooHR and lean on it's features for our employees for their entire lifecycle.
Artılar:
For the price, this product has much to offer for a variety of areas of HR. The user interface is elegant and simple to use and understand. The customer support team is extremely responsive and supportive, even if the product can't do what I am asking.
Eksileri:
Features, such as performance management, is overly simplified and could use a bit more to flesh it out a bit. The payroll system, which they acquired, isn't nearly as elegant, but is functional. The implementation process, while overall great, presented some challenges related to the first payroll run and the setup of benefits.
Christina A.
dahilindeki Accounting & HR
Elektrik/Elektronik Üretimi, 2-10 Çalışan
Yazılımın kullanım amacı: 6-12 ay
Kaynak: SoftwareAdvice
Middle of the road software that needs improvement
Yorumlar: We are currently researching other HR software. I'm not sure which is better, software that contains the modules needed with obvious and crippling flaws or software that is easy to use both by admin and employees with limited modules.
Artılar:
The idea of on-boarding a new employee electronically is a huge plus. It engages employees before they start and makes it so that they come in with paperwork already filled out and spend their first day doing more than just paperwork. Most of the framework is in place, but EACH area needs improvement, both in the functionality for administration and the ease of use for employees. The sections offered are vital, but aren't complete.
Eksileri:
The benefits area is lacking a lot of common sense tools - like the ability to attach plan documents to an insurance plan (only a link can be used), display plan cost information to an employee BEFORE they sign up (the pricing is only available AFTER they sign up and become eligible). Many things like this create double the amount of work for the administrator. The actual on-boarding process was a struggle because even though the forms were done properly by the employees (I sat with a few and watched them), it didn't save all information in completed fields. Employees were frustrated when they had to fill out forms multiple times because you cannot edit once saved. I love that employees can e-sign documents, but preparing the forms is cumbersome and they can't be customized easily. For instance, if you need to update a form because something has changed or didn't save properly, you have to delete the task and resend to any employees who need an updated form. When I discussed a few very basic items with support, they just offered a work around that many clients use. These are obvious flaws in the system that need to be addressed, but aren't necessarily a priority. Bamboo HR seems to focus more on flashy design than actual content. It makes them seem like a leader in the industry, but as soon as you dig in, the flaws are obvious. For the price, there needs to be more development in the software.
Jenna M.
ABD dahilindeki Executive Administrator
Eğitim Yönetimi, 51-200 Çalışan
Yazılımın kullanım amacı: 1+ yıl
Dikkate Alınan Alternatifler:
Bamboo for Childcare Business
Yorumlar: We have noticed such a huge difference in our management of HR since implementing this system. There are tons of things that we are doing now that we would have never thought possible before using Bamboo.
Artılar:
Our business truly benefits from being able to track due dates for trainings and documents. Because we are education, there are a ton of clearances, health forms, and professional development that must be completed. Keeping this all up to date has been done in the past on spreadsheets and not available to everyone to see. Now we can access this as admins and be able to verify things are being done when they are needed. We have also really enjoyed the integration of time tracking, to timesheets, to payroll. It has made our managers lives easier and saved a ton of time for them. it has also made everything seemless for me to run payroll and process benefits without thinking about it too much or taking multiple days to get it done.
Eksileri:
I feel like we would really benefit from a follow up training or someone to talk to. Kind of like implementation where someone would just check in to see if you could be using things better or differently to be more effective. We do reach out to support a ton and they are great!!
Simon P.
BK dahilindeki Director
Perakende, 11-50 Çalışan
Yazılımın kullanım amacı: 1+ yıl
Dikkate Alınan Alternatifler:
Bamboo HR is online software with amazing service
Yorumlar: Software is great and easy to use
Customer service is amazing
Artılar:
The performance management tools are invaluable, Goals create focus for the team and the reviews bring these together for an efficient but valuable process The apps are simple to use, our employees use them all the time rather than employing administrators we can self-serve which offers better service for the employee, updating details or requesting leave when it is convenient for them
Eksileri:
We don't use the benefit management much and haven't found this to be particularly useful Whilst the reporting is good, there could be some improvements to scheduling to allow relative dates e.g. last month, last