Sellsy Nedir?
Comprehensive, adaptable, affordable. Pipelines, lead scoring, prospect engagement tracking, easy document creation and sharing are just some of the core features; but most customers fall in love when we both grow together.
Each new module represents another value added activity for your business. Stop splitting your colleagues across different tools and your data across different platforms - just log in to Sellsy.
More than 35,000 users in over 5,500 companies run on Sellsy every day !
Kimler Sellsy Kullanıyor?
Sellsy is a solution that adapts to every business that wants to increase efficiency and boost sales. Sellsy CRM Suite keeps track of every opportunity- one of them could be your next big sale!
Sellsy nerede dağıtılabilir?
Bulut tabanlı
Şirket İçi
---
Satıcı hakkında
Sellsy
la rochelle, Fransa içinde yerleşiktir
2009 yılında kuruldu
Diller
Fransızca, İngilizce
Satıcı hakkında
Sellsy
la rochelle, Fransa içinde yerleşiktir
2009 yılında kuruldu
Diller
Fransızca, İngilizce
Sellsy videoları ve resimleri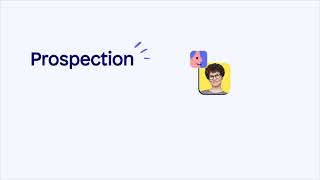 Sellsy ile benzer ürünleri karşılaştır
Sellsy ürününün özellikleri
Belge Depolama
Belge Yönetimi
Bölge Yönetimi
CRM
E-posta Pazarlaması
E-posta Yönetimi
Envanter Yönetimi
Etkileşim İzleme
Etkinlik Panosu
Fatura Geçmişi
Fatura Oluşturma
Faturalandırma
Finansal Yönetim
Fırsat Yönetimi
Görev Yönetimi
Kampanya Yönetimi
Kişi Veri Tabanı
Kişi Yönetimi
Mobil Erişim
Mobil Ödemeler
Müşteri Adayı Yakalama
Müşteri Adayı Yeterliliği
Müşteri Adayı Yönetimi
Müşteri Veri Tabanı
Pazarlama Otomasyonu
Performans Metrikleri
Raporlama/Analiz
Satın Alma Siparişi Yönetimi
Satış Kanalı Yönetimi
Satış Noktası (POS)
Satış Raporları
Segmentasyon
Sipariş Yönetimi
Takvim Yönetimi
Takvim/Anımsatıcı Sistemi
Teklifler/Tahminler
Uyarılar/Bildirimler
Veri İçe/Dışa Aktarma
Zaman ve Gider İzleme
Çalışan Yönetimi
Çevrimiçi Faturalama
Çevrimiçi Ödemeler
Ödeme İşleme
Özelleştirilebilir Faturalar
Özelleştirilebilir Raporlar
Özelleştirilebilir Şablonlar
Üçüncü Taraf Entegrasyonlar
İş Akışı Yönetimi
İş Birliği Araçları
İşlem Hattı Yönetimi
Sellsy İçin En İyi Alternatifler
Juan
Fransa dahilindeki Co-founder & COO
Doğrulanmış LinkedIn Kullanıcısı
Yiyecek Üretimi, 2-10 Çalışan
Yazılımın kullanım amacı: 1-5 ay
Dikkate Alınan Alternatifler:
Un outil complet et en constante évolution !
Yorumlar: Une équipe très réactive, des fonctionnalités qui évoluent constamment et un produit complet qui ne cesse de s'améliorer.
Artılar:
La complétude du produit, le rapport qualité prix, et la réactivité de l'équipe Sellsy.
Eksileri:
Côté CRM, quelques fonctionnalités clés manquent encore en comparaison de concurrents comme Hubspot : des rapports personnalisés et plus clairs, et de nouveaux critères à compléter pour le passage à une nouvelle étape pipeline.
Sellsy Yanıtı
2 ay önce
Bonjour Juan, Merci d'avoir pris le temps de partager votre avis sur Sellsy. Nous sommes heureux d'apprendre que vous appréciez notre suite CRM. Comme vous l'avez souligné, Sellsy est en constante évolution : nous avons récemment ajouté de nouveaux rapports. Je vous laisse les consulter sur votre espace Sellsy, en espérant qu'ils répondront à vos attentes. Je communique, par ailleurs, le deuxième point d'amélioration à nos équipes Produit. Bonne journée, Les équipes Sellsy
Mélanie
Fransa dahilindeki Dirigeante
Profesyonel Eğitim ve Koçluk, Serbest Meslek
Yazılımın kullanım amacı: 1-5 ay
Dikkate Alınan Alternatifler:
Logiciel très complet
Yorumlar: Je suis globalement très satisfaite et en particulier du SAV. Je suis impressionnée de la réactivité des réponses, de toutes les fiches déjà écrites dans la GED et de la personne qui m'a téléphoné plusieurs fois pour s'assurer que j'arrive correctement à utiliser l'outil.
L'outil est très complet, même si je pense qu'il me reste encore plusieurs paramétrages et test de fonctionnalités.
Artılar:
Ce que j'aime particulièrement : la partie CRM (différenciation de clients et de prospects), le récapitulatif du pipe commercial et des opportunités, la facilité de transformer les devis en facture, la possibilité de charger les informations SIRET etc des entreprises rentrées.
Eksileri:
Ce que j'aime le moins : Je trouve qu'il y a beaucoup d'informations à remplir entre les prospects/clients/ opportunités. Notamment, la gestion des devis et factures. Je trouve aussi dommage qu'on ne peut pas transformer les heures décomptées en facturation pour les missions facturées à l'heure. Pour le moment, les factures n'arrivent pas à remonter sur l'interface de rapprochement bancaire de mon expert comptable malgré le partenariat avec la compagnie fiduciaire.
Sellsy Yanıtı
4 hafta önce
Bonjour Mélanie, Merci d'avoir partagé votre avis sur Sellsy. Nous sommes heureux d'apprendre que notre CRM vous satisfait au quotidien. Nous notons les points d'améliorations évoquées. Par ailleurs, une personne de nos équipes va revenir vers vous, quant au soucis évoqué sur le rapprochement bancaire. À bientôt, et belle journée Les équipes Sellsy
Doğrulanmış Yorumcu
dahilindeki CTO
Doğrulanmış LinkedIn Kullanıcısı
Ağırlama, 2-10 Çalışan
Yazılımın kullanım amacı: 1+ yıl
Kaynak: GetApp
Trade in 1 currency then it will be good for you. Number 1 if you are French...Sellsy has confrontational attitude towards its users.
Yorumlar: If you are looking for 1 application that will be your company central repository for storing and managing all incoming and outgoing email from clients, prospects, opportunities, support cases, multi currency purchase orders, invoices, quotes, expense tracking, inventory management and marketing then sellsy able to perform all of the above in the integrated manner provided you only work in 1 currency. If you are French or based in France then this is 100% best product for you. On paper Sellsy markets itself as the complete all in one business platform however it fails in a few key areas for any business working internationally 1 is specific to multi currency. The issue is that while products/services in sellsy support multi currency selling prices they do not support multicurrency auto conversion on purchase orders. This renders the entire sales and purchasing part of their platform as a failure to us. This also kills the margins calculator on invoices. Their work around is we should manually type the price of each item in relevant currency in purchase orders to make it work. Yes that means back to excel.....the very thing we want to stop using and are paying extra for! To be fair this is not unique to Sellsy! The vast majority of other platform providers for SME fail on this. Even XERO, Quickbooks etc which are full accountancy systems who claim multi currency don't do this basic but VERY important task for internationally trading businesses who require true full purchasing and invoicing in multi currency.
Artılar:
Overall sellsy works well and is a stable platform. Nice UI and we never experienced any downtime with the product. Anything I have not criticized in detail below can be considered to work perfectly or has not been tested by us. Sellsy commented on my review almost demanding that I should write about what is great? For the record any sellsy feature I do not mention the cons section below should be considered as on par with competition or better. I am not here to promote sellsy nor am i getting paid for my review.
Eksileri:
Sellsy marketing should do their job better and be thankful of users who take time out to tell them what needs to be improved in their offering instead of criticising reviewers. Over all the advertised google apps integrations are a joke. Compared to the competition (most of whom have proper google synchronisation) the sellsy google integration should be considered as BETA at most. You wont find any documentation on how it works on their FAQ or Help site. Infact I personally consider their use of the word synchronisation in google to be misleading. They should just call it basic integration because in reality it is nothing more than that. More details below about my experience to date. GOOGLE CONTACT SYNC: This is not a real contact sync. All sellsy does is periodically send a copy of your sellsy contact data into google. There is ZERO synchronisation going on. (We are a paying customer and it doesn't even work for us in basic mode). They claim they will fix it and its unique to our account) If you have any issue with contact sync in sellsy the help site recommends you remove the google sync app and restart. When performing this sellsy leaves all the previous contacts data sitting in each of your employee's google accounts! It doesn't perform ANY tidy up or removal of data it created. Reconnecting the app in sellsy then goes ahead and makes a whole new set of contacts thus creating duplicates in the hundreds and thousands if you have a large database because the current app does not manage any of the information it sends (not syncs) to google. Potentially a huge massive headache for any admin expecting sellsy to centrally manage business contacts within a company that uses google apps for business. Example: When any employee is removed from the google contact sync Sellsy will not delete its data from the connected google account. This leaves a full copy sitting with the employee who can then do whatever they want with the data. GOOGLE CALENDAR SYNC: Want create a meeting in sellsy with a contact from your crm and have it sync with your google calendar? Not possible with sellsy. Simply forget about using the sellsy calendar as a meaningful way to track your meetings and events via google. You can view your google calendar events in sellsy but not edit them because there is NO SYNC EMAIL: Severely limited due to 1 small but very significant issue. Their email client cannot be used as a traditional email client due to the way they handle email attachments. Example: You attach a file called brochure.pdf from your computer to an email and send to a lead. Next you create a new email for a new lead and when you try to attach the brochure.pdf from your computer sellsy will throw up an error saying file already exists! This means that because sellsy has already sent this file in a previous email it cannot be attached again from your computer because it already exists in sellsy! This would be ok if you could open your sellsy docs and search through your folders to attach with the email client but you cannot! When viewing emails in sellsy email page there is no autorefresh to check for new mails. Also there is no button to click on to force check for new mails. GOOGLE DRIVE SYNC: This again is not a real sync process. If you thought that sellsy could be used as a central store for business documents that will sync with google drive and or dropbox then you are going to be very disappointed. Sellsy does not sync or even copy your documents / folder structures stored within sellsy to google drive or dropbox. It is strictly limited to creating copies of invoices and purchase orders (Accounts files) as they get created in sellsy. Again no synching here all you get is a sellsy folder full of pdfs with document numbers for names and easy way to reference them. Once an item is pushed from sellsy to google drive it is up to the user to take care of everything else. Remove a doc in sellsy....then you are left to clean up the rubbish in your google drive account. This of course then multiplies based on how many users there are in your company. What adds more to the frustration is that sellsy offers unlimited file storage but I dont see how any company could properly make use of it. USER INTERFACE: Lots of little items still appear in french. Whole sections of the CONTACTS filter interface are dedicated to french companies and their specific registration numbers. Which is great if you are a french company doing business in France. Very confusing and annoying for international users. Update: Sellsy fixed a lot of the french items but then as new features started to appear the french started to reappear in the english version of the site. And to add insult to injury the update blog in english is update often months after the update is posted in French on their French website. If you want to keep up to date with new feature you better get used to google translate. UNWANTED PROMOTION / ADVERTISING WITHIN THE APP: A big promote sellsy button is on the main menu that your employees cannot ignore and IT asks your employees to promote sellsy to all their contacts! Even worse is there is no way to turn this off! What business owner or manager wants his or her employees pushing sellsy as a product to their customers when they should be doing their job. This is totally unacceptable as a forced item in a paid premium subscription and should have the option to be turned off. This promote sellsy button is acceptable in a trial or in a freemium model. It should be noted however that sellsy does have an excellent referral program and I am sure many small IT consultancy type businesses can get their sellsy cost covered by taking advantage of referral program. But for most other types of businesses I am sure the majority will be in agreement we want the option to stop sellsy from shoving itself down our throats while we paying for the privilege. PURCHASING AND MARGINS MODULE: Sellsy claims full multi currency support but it fact it doesn't. You can create sell prices in any currency for any product in sellsy however you cannot set the buy price for products or services outside the currency set as default in your account. When you buy a product in USD and sell in euro sellsy doesn't put any product price data in purchase orders. You have to manually do it for each individual item. In this situation sellsy actually creates a boat load of work for any user trying to create purchase orders for suppliers. Because humans have to manually input the purchase price for each item on a PO there is huge potential for human error. DATA IMPORT: This is super complicated compared to the competition. Custom fields cannot be imported with companies at the same time. Contacts and their respective customer fields also cannot be imported in the same file. Addresses must be then imported separately. Another example of sellsy creating a large amount of work to simply get your CSV data loaded in. The data import does not auto capitalise surnames upon import. This creates a confusing visual mess of your list data because any contact edited or created within sellsy automatically puts the surname in full capitals. The same issue exists on mobile app. CRM: When viewing a prospect or client it doesn't show if any opportunities are linked. You have to open the opportunities list in the CRM app to find this important information. This is because they charge extra to manage opportunities. OFFICE 365 INTEGRATION: No contact sync, no calendar sync, no ondrive sync. MOBILE APP: Does not work in offline mode. No way to view emails linked to an item in sellsy. SUPPORT: Support is only provided during USA business hours? But Sellsy is based in France? Companies who want the english version of sellsy that reside in Europe Middle East & Africa should not be subjected to having to stay awake late at night to receive support of a product made in Europe. My experience with support is that they are reasonably fast to fix small things. Quality control over items released into production however is not so hot. Items we had to ask to be fixed should not be left to customers to highlight. An example being correct of basic items in english being presented in French. GMAIL WIDGET: Solves 50% of a problem and creates a problem. With the widget you can create a contact or prospect with an email inside your gmail BUT you cannot link that email to the contact you just created. If you open the email in sellsy it wont be connected with anything because you created the contact AFTER the email arrived. Then if you are in sellsy and you have assigned the email to an opportunity and you want to use sellsy to send an email to the contact (to track it) you find you cannot send the email because the file you want to attach due to file name already existing somewhere on sellsy. See where i am going here? I mentioned before that the more I interacted with this company and highlighted issues the more of an attitude they developed. Perhaps my words in english which btw I consider to be constructive critic was taken as a personal attack on the company. Which is not the case. I am here to provide my personal view on my experience with this product. All the of items like lookup for french companies cannot be removed from the interface. Yet another distraction for international users.
Johann
Fransa dahilindeki Gerant
Bilgisayar ve Ağ Güvenliği, 2-10 Çalışan
Yazılımın kullanım amacı: 6-12 ay
Simple convivial et efficace
Artılar:
On a enfin trouvé la solution qui nous convient
Eksileri:
Il manque l'import de facture de vente d'un autre logiciel de facturation L'importation automatique des factures d'achat (comme ipaidthat)
Sellsy Yanıtı
3 ay önce
Bonjour Johann, Nous sommes heureux d'apprendre que Sellsy est la solution que vous attendiez ! Concernant l'import des factures automatisé, sachez qu'il existe une option pour importer automatiquement vos factures. Il vous suffit d'envoyer votre facture par mail, et de le transférer à une adresse mail spécifique qui sera ensuite importé dans Sellsy. N'hésitez pas à contacter nos équipes pour en savoir plus.
Jean Pierre
Fransa dahilindeki Président
Yiyecek Üretimi, 2-10 Çalışan
Yazılımın kullanım amacı: 1+ yıl
Dikkate Alınan Alternatifler:
Meilleur de mes tests
Yorumlar: SELLSY m'a permis de me passer pour le moment d'un collaborateur administratif.
Artılar:
Ce logiciel s'est adapté à toutes mes activités de négoce, de services, de formation et de toutes mes particularités. Tous les domaines sont très bien fait, catalogue, achats, ventes, compta, suivis clients, suivis de documents, etc... What else ? 🤔😏😉☕ Mon meilleur collaborateur, c'est SELLSY !
Eksileri:
J'ai revu certaines organisations, procédures et fonctionnements , car le fonctionnement de SELLSY s'est avéré plus rationnel. Cela m'a demandé un temps d'adaptation mais bénéfique au final.
Sellsy Yanıtı
2 hafta önce
Bonjour Jean Pierre, Nous sommes heureux d'apprendre que Sellsy est devenu un assistant du quotidien pour votre entreprise (et visiblement un collaborateur à part entière !). Merci pour votre retour sur nos services et belle journée, Les équipes Sellsy