Confluence
Confluence Nedir?
Confluence is a team workspace where knowledge and collaboration meet. It's a central source of truth for fast-moving companies. Confluence keeps everyone organized and aligned with everything from
Daha çok oku
meeting notes to strategy docs and IT documentation so they can make better decisions faster and be more responsive to change. Confluence integrates seamlessly with the Atlassian suite of products like Jira Software and Trello, and allows for endless customization with apps from our Marketplace.
Daha az oku
Kimler Confluence Kullanıyor?
Today all kinds of functional departments of any size use Confluence, from technical teams and project management groups, to marketing, HR, legal, and finance. All teams get work done with Confluence.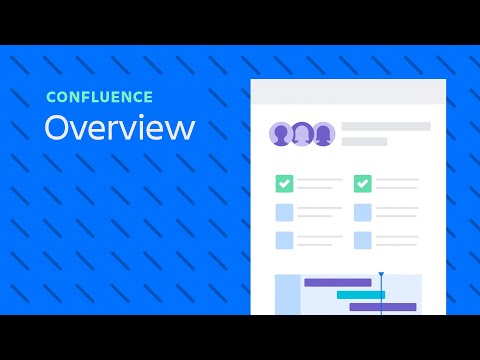 Confluence uygulaması konusunda emin olamadınız mı? Popüler bir alternatifle karşılaştırın
Ücretsiz sürüm
Ücretsiz deneme
Ücretsiz sürüm
Ücretsiz deneme
Confluence İçin En İyi Alternatifler
Confluence için incelemeler
John
Kosta Rika dahilindeki Database Administrator
Doğrulanmış LinkedIn Kullanıcısı
Bilgi Teknolojileri ve Hizmetleri, 11-50 Çalışan
Yazılımın kullanım amacı: 2+ yıl
Dikkate Alınan Alternatifler:
Our knowledge base
Yorumlar: We were having problems to share information, and some users were not getting the right information. Knowing that we have a tool for information sharing like Confluence, we create a plan to start documenting all our processes, and now they are available across the company.
Artılar:
It is very useful to share all our documentation and knowledge base. All the users are now able to get updated information, and can share any documentation with the team.
Eksileri:
It can become a bit slow sometimes, causing the pages to take longer to load and look for information.
Amit
BK dahilindeki Senior D365 Consultant
Bilgi Teknolojileri ve Hizmetleri, Serbest Meslek
Yazılımın kullanım amacı: 2+ yıl
Dikkate Alınan Alternatifler:
For best documentation management and kb
Yorumlar: Beyond the initial getting use to period, this is a easy, robust and professional tool and must for all IT teams. With integration to other agile processes and quick documentation this makes it a MUST have tool.
Artılar:
Excellent interface, regular updates and keeping up with industry changes. Considering wide spread use of the software, often it reduces training time for new starters
Eksileri:
It will be lovely to see some of form of article review date (or expiry date) and with that some automation to notify original publisher to review it.
Doğrulanmış Yorumcu
Hindistan dahilindeki Associate Machine Learning Scientist
Doğrulanmış LinkedIn Kullanıcısı
Bilgisayar Yazılımı, 51-200 Çalışan
Yazılımın kullanım amacı: 1+ yıl
A good product for knowledge management
Yorumlar: It is good, sometimes looks very intimidating to a new user. Could have been better but no major complaints if you start using it.
Artılar:
The directory structure in which documents can be stored makes it very intuitive to understand the documentation.
Eksileri:
Editor could have been better. Something like Notion has a very good editor with very intuitive user experience and support for lot of things using a simple slash command.
Deepanshu
Hindistan dahilindeki Senior Software Engineer
Bilgisayar Yazılımı, 11-50 Çalışan
Yazılımın kullanım amacı: 2+ yıl
Dikkate Alınan Alternatifler:
A place to store all your knowledge articles.
Yorumlar: Confluence provides a great user experience because of the functionalities and macros feature it provided. Documentation for users and integration with other applications like Jira makes it much more user friendly and easy to use.
Artılar:
Confluence is a great tool for the knowledge management and all document creation. Various macros opportunities which provided by confluence is really a great support in managing the documents and integrate other applications data over confluence.
Eksileri:
Sometimes we do notice issues with Confluence notification screens and many a times it creates issues for us. It would be great if Atlassian improves this feature.
Matt
Avustralya dahilindeki Software Engineer
Bilgisayar Yazılımı, 51-200 Çalışan
Yazılımın kullanım amacı: 2+ yıl
A strong collaborative tool for teams
Artılar:
Confluence makes creating and editing pages easy. It has a great range of features, and formatting pages to suit business needs is straight forward to do. The ability to organise these spaces is generally good as well. The ability to collaborate in real time on pages is a great feature for remote teams
Eksileri:
Some of the load times on pages are slow, but once open performance is excellent. Organising pages across spaces is not always straight forward