Thryv
Thryv Nedir?
Meet Thryv, the end-to-end client experience platform built for small businesses. Thryv integrates essential business functions like estimates and invoicing, appointment scheduling, payment processing
Daha çok oku
, text and email campaigns, managing customer lists, social media, and more.
Daha az oku
Kimler Thryv Kullanıyor?
Being a small business owner can be overwhelming. At Thryv, we created simple software to help them get organized, communicate with their customers, and get paid, so they can get back in control.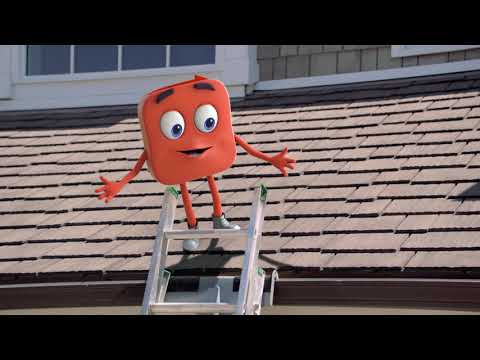 Thryv uygulaması konusunda emin olamadınız mı? Popüler bir alternatifle karşılaştırın
Ücretsiz sürüm
Ücretsiz deneme
Ücretsiz sürüm
Ücretsiz deneme
Thryv İçin En İyi Alternatifler
John
ABD dahilindeki Insurance Agent
Doğrulanmış LinkedIn Kullanıcısı
Sigorta, Serbest Meslek
Yazılımın kullanım amacı: 1-5 ay
Crafting your message
Yorumlar: I really have had a great experience. [SENSITIVE CONTENT HIDDEN] has been so helpful and he gets back to me quickly. It's a good feeling to have someone like this to help me.
Artılar:
I love the central location for everything, and I mean EVERYTHING! Before Thryv, I spent so much time and money on different solutions for different business needs. Thryv keeps it all in one place, and the coaching along the way is really helpful.
Eksileri:
Well, it isn't a con, but there is a lot to learn at first. I would say that there are so many options, it can seem overwhelming at first. But stick with your account manager and the specialists, and you will be fine.
Thryv Yanıtı
2 yıl önce
Hey John. Thanks for the review. We appreciate your thoughts and are so excited you've been enjoying Thryv! Please let us know how we can ever assist you. Whether that's a simple question or something more in detail. We're here to help! Thanks again! -Chandlor
Doğrulanmış Yorumcu
ABD dahilindeki Business Owner
Doğrulanmış LinkedIn Kullanıcısı
Fotoğrafçılık, 2-10 Çalışan
Yazılımın kullanım amacı: 1-5 ay
Dikkate Alınan Alternatifler:
Great for simple CRM needs
Yorumlar: Thryv collects client's contact info, and with their webhooks, I can easily import them where I need them.
Artılar:
I really like how we can capture potential clients info into the system and then start marketing to them.
Eksileri:
If you have a current client, say a parent, and that parent has more than one child that needs to be in the system, you can't automatically have the 2nd child and no entered into the system. Also, if you are having them register their children for services, it is VERY VERY confusing because the system is not set up well for multiple "Sub" Clients.
Thryv Yanıtı
8 ay önce
Hello, thank you for your review and feedback. We would like to see if there is a way to resolve this issue. If you could send me an email to, [email protected], and send me some more details, I can send it to our team for further assistance! - Gabe
Kevin
ABD dahilindeki General Manager
İnşaat, 2-10 Çalışan
Yazılımın kullanım amacı: 1+ yıl
Dikkate Alınan Alternatifler:
Our business is Thryving!
Yorumlar: The orders we capture by using Thryv versus what would have slipped through the cracks without it tells me that not only is the system paying for itself, it's actually generating income.
Artılar:
I love the dashboard. It's the pulse of our company. At a glance you can see where you are, where you're headed and where you've been. Filtering makes it easy if you want to see what's been approved, expiring, needs attention, etc.
Eksileri:
I think the reporting could use a facelift. You can export numbers but I'd like to see a feature with customizable graphs and charts.
Thryv - US Yanıtı
2 ay önce
Wow, Kevin, thank you so much for your review! It is amazing to hear how Thryv has helped your business. If you ever need assistance, please call our Free 24-Hour Thryv Support line at 844-998-4798. - Gabe
Brett
ABD dahilindeki Owner
Sigorta, Serbest Meslek
Yazılımın kullanım amacı: 1-5 ay
Kaynak: SoftwareAdvice
Worst service for a small business operation
Yorumlar: Horrible
Artılar:
Nothing to like about this company, as I sit on hold for the second time today and currently at 49.27 on hold!
Eksileri:
Nothing to like about this service or "company"
John
ABD dahilindeki Owner, Designer, and Coder
Tasarım, 2-10 Çalışan
Yazılımın kullanım amacı: 1-5 ay
Impressive Customer Service and Good Tools
Yorumlar: Overall, I've enjoyed Thryv. It's a bit more expensive than I ultimately can afford right now (being as my business is relatively new and still trying to grow). But, I'm going to stick with it and put in the work to make it a success. Thryv will be of great benefit especially when the ball gets to rolling really well.
Artılar:
I love that I can get a quick response from Customer Service, and they are always so eager to help. I really love the follow-up meetings with coaches. I really hope these coaching sessions will help my business grow. The social media posting tools are great! The calendar and booking features are great! I would love it if I could give my clients the option to choose from meeting locations, but I'm not seeing that option anywhere. I may check with a coach at some point. Not a big deal though.
Eksileri:
Whew. I've been around and around regarding the auto-billing / auto-invoicing. I have clients that want an invoice each month to pay for the services I provide them. I'm still manually having to create and send these invoices each month. I would LOVE to see this work better and be a little more user friendly.
Thryv Yanıtı
3 ay önce
Hi John, thank you so much for your review. It makes our day even better when we hear how Thryv is helping your business by having the tools you need in one spot! We appreciate your feed back and will continue to make improvements where we can. I will be taking this information back to our team. If you ever need assistance, please call our Free 24-Hour Thryv Support line at 844-998-4798. - Gabe