Dynamics 365
Dynamics 365 Nedir?
Microsoft Dynamics is a line of integrated, adaptable business management solutions that enable your people to make important business decisions with greater confidence. Microsoft Dynamics works like
Daha çok oku
and with familiar Microsoft software-easing adoption and reducing the risks inherent with implementing a new solution. These solutions automate and streamline financial, customer relationship, and supply chain processes in a way that can help you drive business success.
Daha az oku
Kimler Dynamics 365 Kullanıyor?
Dynamics 365's plans can accommodate for households, individuals, or even enterprises.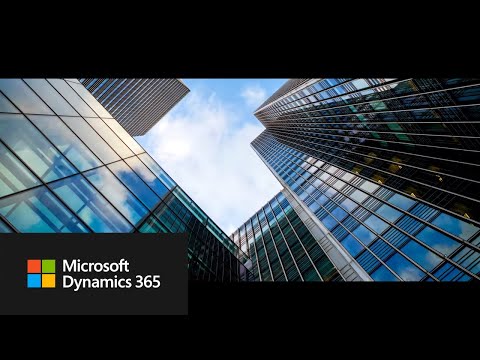 Dynamics 365 uygulaması konusunda emin olamadınız mı? Popüler bir alternatifle karşılaştırın
Ücretsiz sürüm
Ücretsiz deneme
Ücretsiz sürüm
Ücretsiz deneme
Dynamics 365 İçin En İyi Alternatifler
Dynamics 365 için incelemeler
Amit
BK dahilindeki Principal Planner
Doğrulanmış LinkedIn Kullanıcısı
Petrol ve Enerji, 10.000+ Çalışan
Yazılımın kullanım amacı: 2+ yıl
Dynamics 365 solve so many purposes
Yorumlar: Overall dynamics 365 is good tool for project management and control.
Artılar:
Our organisation using dynamics 365 from last 3 year and I find it very useful as earlier we have different username and password for different applications but now after this everything is linked to 365 and the same login details works .
Eksileri:
I I did not find anything which causes trouble to me.
Gustaf
İsveç dahilindeki Principal Consultant, CIO
Bilgi Teknolojileri ve Hizmetleri, 11-50 Çalışan
Yazılımın kullanım amacı: 2+ yıl
Dikkate Alınan Alternatifler:
Best integrated CRM system
Yorumlar: Easy to use, easy to use where you are, if it is in Outlook or on a mobile device. Also enables integrations on both no-/low-code perspectives as with complex code-based integrations and customizations. There are only a few things this system cannot really do, and in those cases, it probably shouldn't anyway.
Artılar:
As no systems are islands anymore, selecting a system that is in the heart of Microsoft's strategy enables integrations to many common systems like Office 365, datalakes, Power BI, e-signature solutions etc. with small effort. The power of the underlaying Power Platform and also the rest of the Microsoft stack makes it incredibly powerful.
Eksileri:
Licensing is a bit complex and hard to understand.
Doğrulanmış Yorumcu
BK dahilindeki Co-Founder
Doğrulanmış LinkedIn Kullanıcısı
Bilgisayar Yazılımı, 2-10 Çalışan
Yazılımın kullanım amacı: 2+ yıl
Dikkate Alınan Alternatifler:
Sales prevention not sales enablement
Artılar:
I struggle to find anything I actually like about Dynamics CRM. It mostly works but, opens too many windows.
Eksileri:
Its temperamental, it opens too many windows, its seems like the scripts all fail to load first time and then doesn't show and error but if you reload the browser it normally works. Updates seem to kill it all the time, and its not a priority for Microsoft, or it doesn't feel like one.
Firas
Yunanistan dahilindeki Manager information systems
İnşaat, 10.000+ Çalışan
Yazılımın kullanım amacı: 2+ yıl
Dikkate Alınan Alternatifler:
Dynamics 365 for Assets Rental and Invoicing Management
Yorumlar: Dynamics 365 is an easy to use and customize software, which makes it a recommended choice for small and medium enterprises. Large enterprises with sophisticated processes might need to do some additional work to adapt the software to the company's procedures
Artılar:
The software is very flexible and can be easy customized to adjust to our needs. No need for specialized or advanced developers.
Eksileri:
Flexibility might be risky sometimes since it will require development work, unlike software that includes best-practices
Doğrulanmış Yorumcu
ABD dahilindeki Manager, Employee Communications/Engagement
Doğrulanmış LinkedIn Kullanıcısı
Telekomünikasyon, 10.000+ Çalışan
Yazılımın kullanım amacı: 2+ yıl
Dynamics Quality Product, Integration Can be Complex
Artılar:
The product, once complete and set up, is intuitive, mostly easy to use, and effective in deploying a CRM for your sales team or otherwise.
Eksileri:
The setup and integration to your current organization, depending on the size and complexity of your org./sales team, can make it difficult to initially get together. Understand that going in.