Poka
Poka Nedir?
Poka is a cloud-based manufacturing solution designed to help manufacturing businesses drive performance by empowering frontline workers with the knowledge and tools they need to do their jobs
Daha çok oku
efficiently and effectively. It offers a worker performance application, which combines digital content, communication, collaboration, and skills management capabilities into a single integrated platform, enabling workers to learn, solve problems, and share knowledge in real-time.
Daha az oku
Kimler Poka Kullanıyor?
Poka is designed for manufacturers of all sizes who are looking to support lean manufacturing practices on the shop floor and empower workers to share knowledge and solve problems in real-time.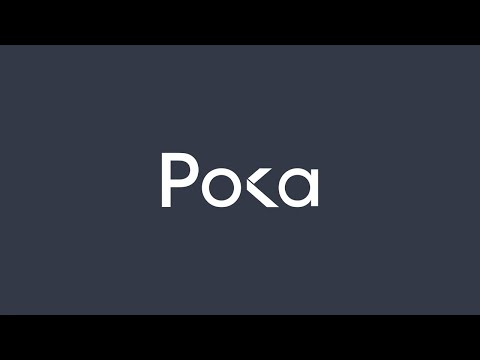 Poka uygulaması konusunda emin olamadınız mı? Popüler bir alternatifle karşılaştırın
Ücretsiz sürüm
Ücretsiz deneme
Ücretsiz sürüm
Ücretsiz deneme
Poka İçin En İyi Alternatifler
Normand
Kanada dahilindeki Directeur d'usine
Doğrulanmış LinkedIn Kullanıcısı
, 51-200 Çalışan
Yazılımın kullanım amacı: 1+ yıl
A perfect match with our needs
Yorumlar: Communication is way more efficient, technical and precise.
Artılar:
Both SOP videos and Plant live feed. Much more efficient to keep up to date the SOP's and the Plant live feed brings better communication between everyone.
Eksileri:
Can be sometimes tough to track back an old post. When an employee mention that he posted a request 3 or 4 months ago and nothing has changed, I'd rather assigned this old post than publish a new one. I wihs we could track them with few key words.
Richard
Kanada dahilindeki Senior VP Performance Improvement
Yiyecek Üretimi, 1.001-5.000 Çalışan
Yazılımın kullanım amacı: 2+ yıl
Very useful tool. Deliver the promises.
Yorumlar: true engagement from the employee. Better Shop floor visibility. Capacity to communicate easily and reach rapidly all members of the organization in a bottom-up and top down approach from all level of the organization
Artılar:
Help on the shop floor visibility and knowledge management. Easiness of use. 21st Century technology that help us get rid of the procedure on paper that nobody is reading. A lot of possibility to go further with the tool.
Eksileri:
The change management it represents within the organization. The adopting curve is well applicable here. The early adopters will get in fastly but you need to find a way of bringing aboard everybody to use it and this is a human challenge.
Minh
ABD dahilindeki Graduate Student
Araştırma, 5.001-10.000 Çalışan
Yazılımın kullanım amacı: 1-5 ay
Poka is a good specialized tool
Yorumlar: Poka was a good program that can help new people utilize and learn procedures. Any more in depth guidelines and customization should be upgraded.
Artılar:
I like that it is a quick software application that can be used to access workplace procedures very quickly for anyone who needs it.
Eksileri:
The branching of different procedure and setup was a bit difficult to process.
Pierre-Denis
Kanada dahilindeki Directeur des ressources humaines
Doğrulanmış LinkedIn Kullanıcısı
, 51-200 Çalışan
Yazılımın kullanım amacı: 2+ yıl
Excellent software for internal corporate communication and factory training.
Artılar:
Using Poka improves communication between departments and between shifts. The know-how of older employees can be passed on to the new ones and this facilitates training. Also, with Poka, floor employees have a great way to communicate their issues and challenges to their workstations.
Eksileri:
It is difficult to measure the return on investment of such software. It's a long-term process that takes time to measure the benefits.
Pierre
Kanada dahilindeki VP Legal
Yazılımın kullanım amacı: 2+ yıl
It has been growing pains with an excellent team and product but it is worth it
Artılar:
Ease of use, documentation capacity and streamlining communications have been key features for us. Possibility to compartiment information's also very useful.
Eksileri:
As I said we started at the beginning of the process so we grew with it, we may have tried to use too many features at once in our context. Poka had refined its support.