Jira
Jira Nedir?
Jira is the #1 software development tool used by agile teams. Teams of 2 to 20,000 rely on Jira to manage every stage of their workflow, from planning to shipping and releasing. With native roadmaps,
Daha çok oku
teams can ladder up their work to track the big picture. Jira's no-code automation engine allows teams to save time and increase power by automating any task or process with a few clicks. And with a free edition, teams up to ten users can leverage all the power of Jira at no cost, forever.
Daha az oku
Kimler Jira Kullanıyor?
All teams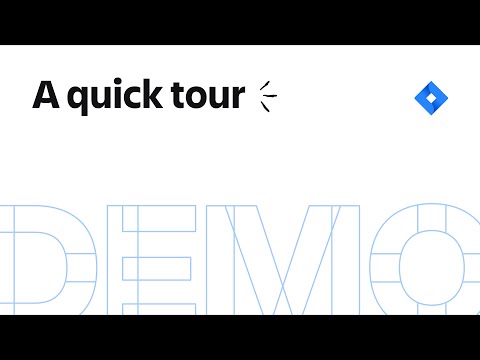 Jira uygulaması konusunda emin olamadınız mı? Popüler bir alternatifle karşılaştırın
Ücretsiz sürüm
Ücretsiz deneme
Ücretsiz sürüm
Ücretsiz deneme
Jira İçin En İyi Alternatifler
Vinod
Kanada dahilindeki Project Manager
Doğrulanmış LinkedIn Kullanıcısı
İnşaat, 10.000+ Çalışan
Yazılımın kullanım amacı: 2+ yıl
Dikkate Alınan Alternatifler:
Project Management for Everyone
Yorumlar: I have used it from issue tracking , agile management and now with Jira work management you can do waterfall management also.
Artılar:
With its simplicity JIRA can be used by all kind of users Engineers, IT, HR, Finance. I have seen its growth from bug traking to kanban to scrum and now business projects. No other tool has this simplicity and versatility.
Eksileri:
limitation of scheduling, roadmap and timesheet.
Enrique
İspanya dahilindeki CTO & CIO
Doğrulanmış LinkedIn Kullanıcısı
Bilgi Teknolojileri ve Hizmetleri, 2-10 Çalışan
Yazılımın kullanım amacı: 1+ yıl
Dikkate Alınan Alternatifler:
There are many programs to manage projects and teams, but they are not Jira
Yorumlar: As I already mentioned in the example of use in the Pros section, from the simplest project (a shopping list), to the most complex, the integration of several work teams from different areas and several very diverse projects, You need software that makes work, communication and organization easier.Jira offers us that, simplifying the management, planning and management of issues, without Jira, order becomes chaos.
Artılar:
I will give an example of how I used it on one occasion and the advantages of having had this software.I was hired by a digital marketing company to improve proprietary applications, internal APIs, creation and migration of landing pages made in WP for our clients, migration of PHP applications to Python, server management, diversity of containers... The DevOps who was doing all that work left the company.An external audit was hired that provided workers spread all over the world, Spain, India, Latam...So we find ourselves with a lot of work, from very different areas, work environments and projects of all kinds and just one person to manage everything.With Jira we all worked under the same environment to organize tasks, but above all incidents and bugs, and with the need to manage the priorities of each new element that entered our work boards.At a glance, I could assign tasks, review code, refactor or modify it, and upload it to the test servers. Review the tickets, with screenshots of the errors or the new results that should be obtained. Keep in touch with everyone from one place and also receive all feedback in Jira.It was months of hard work, without Jira it would have been impossible to manage it.
Eksileri:
Despite having Jira with everything necessary for software development, sometimes it becomes more complex and less visual than if we accompany it with some extras, also from Atlassian. So it is easier for some boards or planning to use Trello, GitHub or Bitbucket for continuous integration, Sourcetree to make the different branches and versions more visual, Composer for team collaboration...
Doğrulanmış Yorumcu
ABD dahilindeki Team Leader Design
Doğrulanmış LinkedIn Kullanıcısı
Bilgi Teknolojileri ve Hizmetleri, 201-500 Çalışan
Yazılımın kullanım amacı: 2+ yıl
Make sure you're doing Agile right
Yorumlar: The Engineering team uses Jira Software, including software engineers, developers, IT, and DBAs. In our Agile software development process, Jira Software is our primary tool. From the initial idea to the point at which the project is deployed in production, it is used to track the project from beginning to end. As part of our Agile development process, Jira helps to keep a clear view of timelines for our projects and ensures that our development is moving along in a timely manner.
Artılar:
It is possible to track the progress of projects. The ability to track the performance of teams on a regular basis. It's a very well defined tool that is easy to use and understand. An easy-to-use interface that is highly customizable.
Eksileri:
It can be difficult for people who are not technically minded to create custom reports. Add-ons that are really basic should not be costing you anything. There is a requirement to know the development language in order to perform the query.
Doğrulanmış Yorumcu
Hindistan dahilindeki Product Owner
Doğrulanmış LinkedIn Kullanıcısı
Bilgi Teknolojileri ve Hizmetleri, 10.000+ Çalışan
Yazılımın kullanım amacı: 2+ yıl
Highly flexible Agile project management tool but a little complicated to use.
Yorumlar: I love using Jira as I can configure it as per my project's needs and I highly recommend this tool if your team is following 'Agile Development' process.
Artılar:
I have been using Jira from last 5+ years now for Backlog management, Requirements management, Bug tracking and creating Dashboards for project review meetings with leadership. It's extremely flexible tool where you can configure your own workflows and customize it as per your project's needs. It's my go-to Agile project management tool (especially for Scrum). It's so easy to create and manage user stories, bugs, technical tasks etc. You can tag your user stories as per Epics and Features, you can also add labels to each ticket. You can track the status of any ticket and also see the bandwidth allocation of various teams. In JIRA, you can add advanced search filters to view only those user stories that has particular combination of fields (like specific assignee, status, epic name etc.). Moreover, JIRA Dashboard provides a bird's eye view of the overall project status which gives the real time visibility to you and the leadership team. The UI is very clean and simple and it makes Agile Development very productive, once you get the hang of it. Plus, it's very well integrated with many popular apps like Google workplace, workday, slack etc. But there is definitely a steep learning curve with Jira. The success of this product largely depends on how your management/leadership standardize various processes and workflows within Jira.
Eksileri:
Jira doesn't allow you to add multiple assignee on one user story, and this becomes a concern when multiple developers are working on one story. Also, it's hard to get support from Atlassian when you are facing some technical issues. Additionally, in my experience, I have found that as Jira provides great level of customization, it can become really messy, if multiple management styles are involved during project planning phase. The workflows can get overly complicated and as a Product Owner, you find yourself stuck in updating the ticket statuses all day long.
Benjamin
Kanada dahilindeki VP Operations and Technology
Bilgisayar Yazılımı, 11-50 Çalışan
Yazılımın kullanım amacı: 2+ yıl
Dikkate Alınan Alternatifler:
Advanced Project Management tool
Yorumlar: As a software solutions company, we have numerous projects on the go and use Jira to track them. We use Scrum, and Jira matches up with the Scrum process well. We do weekly sprints where we review the backlog and add tasks to our sprint, and this process is easy with Jira and allows many options.
Artılar:
Jira is a nice and powerful tool to track our projects. This includes all Epics, Stories, Tasks, Sub-tasks and bugs. It allows for many options as well, including labels, easy prioritization (drag and drop). Recently they have added features to help track milestones, so you don't need MS project anymore. There are a lot of different reports (good for clients) and numerous integrations available.
Eksileri:
After you get to so many users, the costs increase quite a bit. Confluence and some add-ons are also additional costs. We have also found the odd bug. For example, the wrong ticket is updated, or in the backlog view the mouse curser can no longer select rows (fixed by a refresh). Classic Projects vs. New Project is also a bit confusing. It's hard to get new features for some of our old projects, unless we recreate the Project from the start.