Radar Healthcare Nedir?
Radar Healthcare supports organisations across health and social care to improve quality and compliance. With an in-depth understanding of your operational challenges and by working collaboratively across all areas of healthcare, our intuitive software simplifies the regulatory complexities you face giving you more time to focus on delivering service excellence.
Kimler Radar Healthcare Kullanıyor?
Designed for healthcare businesses, it is a quality management solution that helps monitor compliance, identify existing as well as potential non-conformances, take preventive action plans, and more.
Radar Healthcare nerede dağıtılabilir?
Bulut tabanlı
Şirket İçi
---
Satıcı hakkında
Radar Healthcare
2012 yılında kuruldu
Radar Healthcare support
Telefon Desteği
7/24 (Canlı yardım)
Bulunduğu ülkeler
ABD Virjin Adaları, Almanya, Amerika Birleşik Devletleri, Anguilla, Antigua ve Barbuda ve 44 adet daha
Satıcı hakkında
Radar Healthcare
2012 yılında kuruldu
Radar Healthcare support
Telefon Desteği
7/24 (Canlı yardım)
Bulunduğu ülkeler
ABD Virjin Adaları, Almanya, Amerika Birleşik Devletleri, Anguilla, Antigua ve Barbuda ve 44 adet daha
Radar Healthcare videoları ve resimleri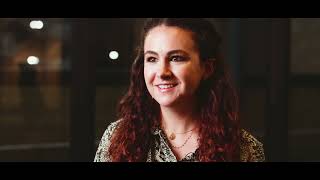 Radar Healthcare ile benzer ürünleri karşılaştır
Radar Healthcare ürününün özellikleri
Araştırma Yönetimi
Belge Kodlama ve Kontrolü
Denetim Kaydı
Denetim Planlama
Denetim Yönetimi
Düzeltici ve Önleyici Faaliyetler (CAPA)
Eğitim Yönetimi
Form Yönetimi
Görev Yönetimi
KRI (Temel Risk Göstergesi) İzleme
Mobil Erişim
Olay Raporlama
Olay Yönetimi
Pano
Risk Değerlendirmesi
Risk Puanlama
Risk Raporlama
Risk Yönetimi
Süreç/İş Akışı Otomasyonu
Sürüm Denetimi
Uyarılar/Bildirimler
Uyumluluk Yönetimi
Uyumluluk İzleme
İletişim Yönetimi
Şikayet Yönetimi
Radar Healthcare İçin En İyi Alternatifler
Radar Healthcare için incelemeler
Joanne
BK dahilindeki Director of Nursing and Quality
Tıbbi Uygulama, 201-500 Çalışan
Yazılımın kullanım amacı: 2+ yıl
Dikkate Alınan Alternatifler:
Excellent Software
Yorumlar: Radar has helped us to be complaint with regulatory requirements. Radar gives us assurance that staff receive and read notices. Radar helps us keep in touch with our staff. Radar has pretty much been a life saver during the Pandemic - its portability has meant that when staff have had to work from home or different locations they can access it easily on any device.
Artılar:
Its ease of use. It is clear and easy to read items. Document management means that end users know exactly which version to use and can see when and why a document of updated. Notices - these have really helped us manage the COVID updates and ensured that all staff have received the information they need to do their job safely. Event reporting - this has enabled us to make real quality improvements. the use of sub-categories helped us identify in depth issues and put in place workable solutions.
Eksileri:
Compliments - I would like compliments made about individuals to be sent to them so that they get that feedback. Events - I would like the reporter to receive a copy of the completed event so that they get the feedback and know action has been taken.
Radar Software Yanıtı
2 yıl önce
Great review Joanne, thank you. We're really proud we are supporting our customers during the pandemic. In terms of your Cons, your Customer success manager has hopefully been in touch already as we can deliver on both of those feature requests for you. Mark Fewster Head of Product at Radar Healthcare
Craig
BK dahilindeki Operations Systems Manager
Sağlık, Sağlıklı Yaşam ve Fitness, 10.000+ Çalışan
Yazılımın kullanım amacı: 2+ yıl
A user-friendly system supported by a brilliant team/company
Yorumlar: The effort the team at Radar provide to their customers is second to none. From day one of starting with Radar we were assigned a Project Manager and a Customer Success Manager the latter of which we check-in with frequently to go through elements of the system, share ideas and understand what is coming in the future. This is in addition to a very competent support team that know their product inside out and not only provide a high-level support service, but also assist in recommending different approaches to enhance any new processes that we're working on deploying into the product.
Artılar:
For us the "Events" module is the standout feature for a data input perspective because it is incredibly customisable. Not only can we build forms exactly how we like with our our validation and logic rules, but we can also automate the workflows based on how the initial forms have been completed by our teams. For us this has been key in the system being able to adapt to each way our team members record information and ensure the correct pathway is built per incident. We've also been able to create bespoke email alerts for our management teams that provide them with key information as and when incidents are logged. We use the "Events" module for lots of our processes and as each can have different workflows configured the fact the user interface is always similar means we're now able to deploy new processes much faster as our teams require very little training. The "Analytics" area of the system compliments our "Events" module brilliantly as with our Analytics Builder license we've been able to build our own custom dashboards to display the data we collect in a much more user friendly graphical format.
Eksileri:
Nothing of any real magnitude. We're really excited for the upcoming release of the new "Audits" module as the current version we do find quite restrictive in terms of what is possible. With the new version we're expecting to have a similar experience to the "Events" module where we can tailor the system to do exactly what we want.
Radar Healthcare Yanıtı
6 ay önce
Great review Craig, thank you. We're incredibly proud of the support we give our customers and it's fantastic to see that and our partnership approach reflected in your review. Thanks again for the feedback Mark Fewster Head of Product at Radar Healthcare
Lydia
BK dahilindeki HR Manager
Hastane ve Sağlık Hizmetleri, 51-200 Çalışan
Yazılımın kullanım amacı: 1+ yıl
An effective, user-friendly system!
Artılar:
The Workforce Compliance section of Radar is methodical and user-friendly. It keeps our managers organised and reduces the risk of missing important reviews such as probations and Supervisions. The way in which these meetings are logged is extremely simple - you don't have to be an IT genius to use Radar, which is very refreshing compared to systems used in the past!
Eksileri:
There has been one occasion where there was an error at Radar's end which threw out all of our due dates which we had kept up to date, they tried to resolve as much as they could, however we had to correct the DBS dates from our end as this could not be rectified, which was quite time consuming. That being said, this has only happened once in a year.
Radar Healthcare Yanıtı
10 ay önce
Thank you so much for the review, Lydia! Thanks for saying that Radar Healthcare is effective and user friendly and helps you reduce risk! Sorry to hear about the issue you experienced earlier in the year, we have implemented a number of improvements to workforce compliance to ensure this issue isn't repeated.
Ellie
BK dahilindeki Quality Support Officer
Hastane ve Sağlık Hizmetleri, 201-500 Çalışan
Yazılımın kullanım amacı: 1-5 ay
Great Support
Yorumlar: Although we are still testing the module I am working on will have huge benefits for the team. Safe and more accessible file management, storage of information and the ability to see the complete workflow and processes of the event in one place (attachments, correspondence, action plans etc).
I am unable to comment at this stage on the future reporting form RADAR but I am optimistic that this will be of great benefit to the team and the organisation.
The RADAR team, in particular [SENSITIVE CONTENT] have made this overall experience really good.
Artılar:
It is easy to navigate and find what you need when building your forms. It does what we had envisaged it would do at this stage. The support, patience and expertise that I have had from our RADAR team has been great and always professional and helpful. Weekly meetings, response to emails, availability to assist have all helped to makes this experience a good one.
Eksileri:
Difficult to say at the moment as we are still testing the product and haven't had any issue as yet.
Radar Healthcare Yanıtı
geçen ay
Hi Ellie, Thank you so much for your review, We are committed to a true partnership working approach and it is fantastic that your review is reflecting this, even at such an early stage in your journey with Radar Healthcare. We look forward to helping you deliver the best possible outcomes in safety for your organisation. Mark Fewster, Head of Product at Radar Healthcare
Paul
BK dahilindeki Risk Manager
Sağlık, Sağlıklı Yaşam ve Fitness, 1.001-5.000 Çalışan
Yazılımın kullanım amacı: 6-12 ay
Dikkate Alınan Alternatifler:
Great system with a friendly and supportive company
Yorumlar: The Radar team have been exceptional from day one. From product demos and system walkthroughs to our staff when considering the product to providing excellent help and support throughout the system design and implementation. Their ethos is clearly to be a partner and try to support their clients making the system work for them and resolving any issue effectively and efficiently.
Artılar:
The events module is based on flexible workflows making the process easy for staff to use. Workflow steps/actions are assigned to a specific person giving them ownership for completing the task. It is easy for line managers to have an overview of outstanding actions allocated to their line reports. Adaptable analytics enabling you to make the data collected insightful. All workflows can use the same/similar functionality and therefore means staff do not need training in lots of different systems.
Eksileri:
At the time of reporting, the Risk Register module is less configurable than the events module. That said, it still provides a robust, effective and easy to use system to monitor and manage risks to the organisation. Where the management of an event does not follow the standard process (for example, where an investigation level is upgraded or downgraded mid-investigation), it can be more challenging to design the required workflow. However, the Radar team will advise and support you through it.
Radar Healthcare Yanıtı
6 ay önce
Thank you so much for the review, Paul! We do strive towards a partnership approach with our customers. Proactive management and being seen as part of your team is key to ensuring Radar Healthcare are working towards delivering your organisation's goals. Thanks again for the recommendation and the 5 star rating! Mark Fewster Head of Product at Radar Healthcare