Chase Software Nedir?
Chase delivers a single system with end-to-end solutions worldwide; enabling marketing companies to unlock their full potential and focus. Our cloud-based systems ensure secure, and digitized processes accessible worldwide and allows for role-tailored user setup and processes. Features include resource management, job costing, workflows and approvals, timesheet automation, invoicing and orders, capacity planning, retainer management, forecasting, and insightful business intelligence.
Kimler Chase Software Kullanıyor?
Chase Software's distinctive line of agency management software and support services deliver cutting-edge tools and expertise for agencies across the globe.
Chase Software nerede dağıtılabilir?
Cloud, SaaS, Web tabanlı, Mac (Masaüstü), Windows (Masaüstü), Linux (Masaüstü), Windows (On-Premise), Chromebook (Masaüstü)
Satıcı hakkında
Chase Software
1999 yılında kuruldu
Telefon Desteği
Sohbet
Bulunduğu ülkeler
Güney Afrika
Satıcı hakkında
Chase Software
1999 yılında kuruldu
Telefon Desteği
Sohbet
Bulunduğu ülkeler
Güney Afrika
Chase Software videoları ve resimleri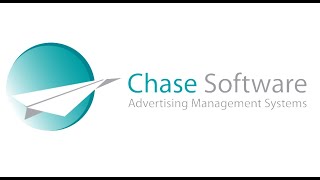 Chase Software ile benzer ürünleri karşılaştır
Chase Software ürününün özellikleri
Belge Yönetimi
Bütçeleme/Tahmin
Dosya Paylaşımı
Dosya Yönetimi
Etkinlik İzleme
Faturalandırma
Faturalandırılabilen ve Faturalandırılamayan Saatler
Faturalandırılabilir Öğeleri İzleme
Fazla Mesai Hesaplama
Gantt/Zaman Çizelgesi Görünümü
Görev Yönetimi
Harcama İzleme
Kapasite Yönetimi
Kaynak Planlama
Kaynak Yönetimi
Kullanım Raporlama
Maliyet Tahmini
Muhasebe Entegrasyonu
Müşteri Portalı
Müşteri Yönetimi
Onay İş Akışı
Otomatik Zaman Yakalama
Proje Faturalandırma
Proje Planlama/Zamanlama
Proje Yönetimi
Proje İzleme
Raporlama/Analiz
Raporlama/Proje İzleme
Tahmin
Tamamlama Maliyeti İzleme
Tamamlanma Yüzdesi İzleme
Tatil/İzin İzleme
Yetenek İzleme
Zaman ve Gider İzleme
Zaman Çizelgesi
Zaman İzleme
Çalışan Planlama
Çalışan Veri Tabanı
Çevrimiçi Zaman İzleme
Özelleştirilebilir Şablonlar
İlerleme Raporları
İş Birliği Araçları
Chase Software Alternatifler
Chase Software için incelemeler
Doğrulanmış Yorumcu
Güney Afrika dahilindeki Financial Manager
Doğrulanmış LinkedIn Kullanıcısı
Depolama, 11-50 Çalışan
Yazılımın kullanım amacı: 2+ yıl
Dikkate Alınan Alternatifler:
Chase review
Yorumlar: Great experience
Artılar:
Ease of use and training availabity. Also the quick response times from the help desk.
Eksileri:
Chase conversion to Excel not 100% user friendly
Janine
Güney Afrika dahilindeki Finance & Operations
Tasarım, 11-50 Çalışan
Yazılımın kullanım amacı: 2+ yıl
Fountainhead Design
Yorumlar: We have been using Chase for a few years now, the support is superb, the Chase team is hands on and always willing to look at alternative solutions. The overall package works well for timesheet keeping, job profitability and building a history of clients and jobs.We moved to a different system but that never worked for our business and moved back to Chase. I would recommend Chase to anyone.
Artılar:
Very user friendly. The system works in all spheres of the business and allows you to have a overall view of all jobs in the system. The finance features are great when pulling financial reports it integrates effortlessly with our accounting package.
Eksileri:
Currently there are features that we chose not to use on the system but the ones we do use we don't have any issues with.
Chase Software Yanıtı
2 yıl önce
Hi Janine Thanks for your kind words and a great review. It's great to have you back with us at Chase, we can't wait to share our new releases with you in the coming months.
Nicole
Güney Afrika dahilindeki Finance and HR Manager
Pazarlama ve Reklamcılık, 11-50 Çalışan
Yazılımın kullanım amacı: 1+ yıl
Review for Chase Software
Artılar:
The service and support received is fantastic. Consistently friendly and helpful. I am in finance so don't use the software to its full capacity and only need to use it around once a week. I have specific needs for reporting which the support team was extremely helpful in setting up for me.
Eksileri:
Due to the fact that I don't use the software often enough, I do tend to get a little lost with the steps needed and navigating around but its nothing serious and something I would pick up more easily if I needed to. I need to use multiple platforms so find I do need to duplicate work on occasions.
Muriithi
Kenya dahilindeki Accountant
Pazarlama ve Reklamcılık, 11-50 Çalışan
Yazılımın kullanım amacı: 2+ yıl
A feature filled tool for total control over your advertising agency with great support
Yorumlar: - Chase endured we made what we expected to
- In the few instances we had variances they were more often favourable than not i.e. where we spent less than we expected
- Chase allows us to analyze our data. We know how much we make or lose from different clients, services, types of clients
- The thousands of job data in our control makes for a good basis for decision making
Artılar:
- Job budgeting and variance analysis: We always know what we expected to make and what varied from the expectation - I loved using the cost estimate because it integrated billing to clients and receiving supplier invoices. We rarely incurred unexpected costs as the cost estimate provides oversight of the budget. - Profitability modelling(on a job by job basis) - It had multiple features giving the user options in modelling its usage for their agency
Eksileri:
- Integration took a while. It wasn't easy to learn in my opinion. In all fairness it could have been my lack of experience at the point that made the implementation harder. But once it was implemented our operations were really structured and data oriented. Over 9 years we have used to it manage thousands of jobs.
Angelique
Güney Afrika dahilindeki Operations Manager
Pazarlama ve Reklamcılık, 11-50 Çalışan
Yazılımın kullanım amacı: 1+ yıl
Dikkate Alınan Alternatifler:
Chase Software Unpacked
Yorumlar: Overall we have seen an increase in effeciency, with proper training and process flows we have seen how it can show us problems and help us solve them before they become bigger issues. As with all software the data you put in is what you get out, so ensuring that your staff put the data in is key.
Artılar:
The features I like the most about Chase Software are the ease of use once you know and understand how the system works. The data that it gathers is really great and when you use Chase with Insight it offers some powerful analytics to help make business decisions.
Eksileri:
The Con for me with this software is the set-up. You need to set it up really well in the beginning to get the data you need and if you are a company still figuring your business model or process flows out this can trip you up.
Chase Software Yanıtı
2 yıl önce
Hi Angelique Thanks for sharing such a thoughtful response with us. It's great to know you chose us and that all your hard work in setting up the system has paid off. As always, if there's anything we can do to help please get in touch and we'd be glad to be of assistance.