Mindbody
Mindbody Nedir?
Mindbody business management software elevates your client experience, from "Hello" to "See you Tuesday!" Step up to seamless online booking, automated marketing, integrated payment processing, and
Daha çok oku
robust reporting. Set your brand apart with a customized app and stop missing calls (and clients) with an AI-powered front desk. Turn new leads into loyal customers with integrated lead management. Save time and give clients the wow-worthy experience they deserve. Schedule your free demo today.
Daha az oku
Kimler Mindbody Kullanıyor?
Fitness, beauty, and wellness businesses wanting to provide the best customer experience possible from browsing to booking and beyond.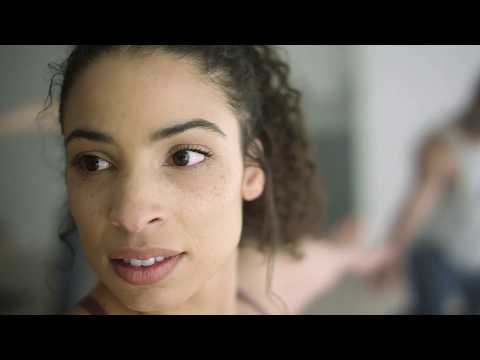 Mindbody uygulaması konusunda emin olamadınız mı? Popüler bir alternatifle karşılaştırın
Ücretsiz sürüm
Ücretsiz deneme
Ücretsiz sürüm
Ücretsiz deneme
Mindbody İçin En İyi Alternatifler
Mindbody için incelemeler
Garrett
ABD dahilindeki CIO
Doğrulanmış LinkedIn Kullanıcısı
Hastane ve Sağlık Hizmetleri, 51-200 Çalışan
Yazılımın kullanım amacı: 2+ yıl
Dikkate Alınan Alternatifler:
Learn It and Use It
Artılar:
I can not state more clearly that Mindbody is the leader in what they do. They have their faults because of the way it was designed originally but they are working on those every day but no system on the market is better. I have a feeling that a couple years from now, they be much larger than what they even are now.
Eksileri:
the old design structure of the base platform could use some updates, which they are aware of
Michele
ABD dahilindeki Co-Owner & Instructor
Sağlık, Sağlıklı Yaşam ve Fitness, 2-10 Çalışan
Yazılımın kullanım amacı: 2+ yıl
Well known scheduler, but not great for kids services
Yorumlar: When using it as an instructor at multiple yoga studios, it works ok for signing in adults students to class and collecting payment. It is not however good for anything beyond that including buying a class for a friend or signing up multiple members of a family. (By the client that is, everything is possible using the instructor's login and manually performing these functions.)
Artılar:
Clients are generally familiar with it already.
Eksileri:
This is not the ideal scheduler to have if you have parents wanting to sign up multiple kids for classes. It also charges extra for each location so if you travel to different locations to host classes and events, this quickly becomes cost prohibitive.
Kristy
ABD dahilindeki gym owner
Sağlık, Sağlıklı Yaşam ve Fitness, 2-10 Çalışan
Yazılımın kullanım amacı: 2+ yıl
switched to a new software platform, didn't meet my needs
Yorumlar: I was with them for over 9 years, overall I would say they are OK. I did have some big issues when I made a transition to a new gym. It did the job but too many things didn't work properly. So I sought out a new platform, Credit card processing fees were ridiculously high.
Artılar:
honestly nothing really stood out, I think the software is very mediocre for what I need
Eksileri:
Simple functions began to not work and no one seemed to have an answer for me. There was no way to prompt people to pay past due bills before they were able to sign into class. Credit card updating on the client side was difficult.
Marie Jeanne
Kamerun dahilindeki CEO
İnternet, 2-10 Çalışan
Yazılımın kullanım amacı: 6-12 ay
Dikkate Alınan Alternatifler:
Mindbody is the best management tool for our salons.
Yorumlar: I chose this software because it is an undisputed leader in terms of managing my calendar for clients who have an appointment in my salon...
Artılar:
What I liked the most about this software is its marketing automation functionality which is rigid and effective.
Eksileri:
What I liked least is its cost which is expensive for a beginner.
Ayseli Bozkır
Türkiye dahilindeki Marketing and Communications Director
Perakende, 1.001-5.000 Çalışan
Yazılımın kullanım amacı: 1+ yıl
Great for enhancing the customer experience
Artılar:
Mindbody increases the customer experience quality in a significant way.
Eksileri:
I am pretty ok with the features of the platform and the customer service. Nothing negative to note so far.