Salesforce Sales Cloud
Salesforce Sales Cloud Nedir?
Drive growth with Sales Cloud 360, the best-in-class sales solution that has helped power the world's best sales teams on the world's #1 CRM platform. Firms of all sizes, industries, and geographies,
Daha çok oku
realize value faster with Sales Cloud 360. Increase rep productivity with data driven selling by quickly deploying industry-specific apps and best practice processes. You also get access to 150,000+ sales organizations and a 2 million user-strong community that are passionate about sales growth.
Daha az oku
Kimler Salesforce Sales Cloud Kullanıyor?
With Salesforce's multi-tenant cloud computing model we can serve the needs of companies of all sizes, in any industry. Our customers benefit from a shared main framework, while maintaining privacy.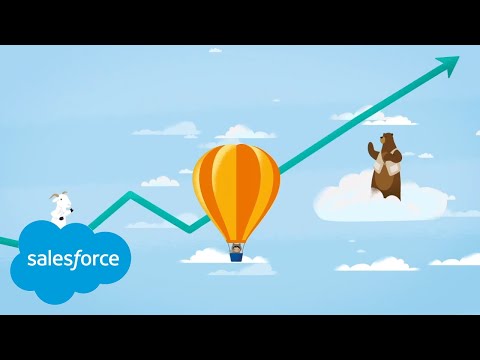 Salesforce Sales Cloud uygulaması konusunda emin olamadınız mı? Popüler bir alternatifle karşılaştırın
Ücretsiz sürüm
Ücretsiz deneme
Ücretsiz sürüm
Ücretsiz deneme
Salesforce Sales Cloud İçin En İyi Alternatifler
Salesforce Sales Cloud için incelemeler
Amber
ABD dahilindeki BCBA
Doğrulanmış LinkedIn Kullanıcısı
Sağlık, Sağlıklı Yaşam ve Fitness, 11-50 Çalışan
Yazılımın kullanım amacı: 6-12 ay
EASY as 123
Yorumlar: Over all I really like this product it really works.
Artılar:
This software is easy to use by everyone and easy to make changes. This is imperative to the field of ABA to manage client goals and progress.
Eksileri:
Sometimes things dont link back the way you want them to and you need to open a lot of windows.
Jamie
ABD dahilindeki Chief Technical Officer
Bilgisayar Yazılımı, 11-50 Çalışan
Yazılımın kullanım amacı: 2+ yıl
Dikkate Alınan Alternatifler:
A Business Essential for Success
Artılar:
Salesforce Sales Cloud product is an essential part of our day-to-day operations. Not only is it incredibly intuitive, but it also has so many options for customization to our business. I find that if I think of it, I can build it with Sales Cloud. There is always support if we run into any technical issues and training materials to aid in our implementation and learning processes. Overall, it's a great value for the money, especially when one considers that you can pay per license and pay significantly less than other products.
Eksileri:
Sometimes, we could get so impressed with what Sales Cloud could accomplish that we would get carried away and over build what could have been a simple solution. It's important to understand your business thoroughly and get familiar with the tools so as not to overbuild.
Jacob
ABD dahilindeki Marketing Coordinator
Sağlık, Sağlıklı Yaşam ve Fitness, 11-50 Çalışan
Yazılımın kullanım amacı: 6-12 ay
Much functionality, difficult to learn
Yorumlar: Many functions that you could utilize, training was available but not as helpful, difficult to learn. In the end, it felt like a CRM system designed from the point of view of corporate management and not sales person friendly.
Artılar:
The software had many capabilities for leads, sales, etc. The potential was there.
Eksileri:
It was difficult to learn. It had so many functions and capabilities to learn on the fly. We would get training courses online in groups and even doing those for 2 hours wouldn't even cover all the capabilities it had.
Sam
BK dahilindeki Systems Architect
Makine veya Endüstri Mühendisliği, 51-200 Çalışan
Yazılımın kullanım amacı: 2+ yıl
Dikkate Alınan Alternatifler:
The best CRM in the world but comes at a price
Yorumlar: Even though it's super expensive and you often need bolt-ons (paid or not) to do things that you think should be standard functionality, the fact it's so customisable and easy to use makes those additional headaches and annoyances go away.
Artılar:
Sales Cloud is immensely customisable. Out of the box it has solid features but the ease at which someone can learn how to customise the system, all the way to building custom objects and flows is incredibly valuable. It's super easy to use as well
Eksileri:
It has some really daft issues, like sorting line items in a Quote needs a free appexchange program and even that's unreliable (with some users seeing different ordering). It also has very limited Quote template customisation, so you're pretty much forced to pay for a plugin like Conga Composer. It's very expensive and although there's lots of bolt-ons, it's all at increased cost.
Denver
Kanada dahilindeki Account Executive
İnternet, 201-500 Çalışan
Yazılımın kullanım amacı: 2+ yıl
Heavy but very useful
Artılar:
Having recently been forced to compare another CRM to Salesforce it became clear very quickly that while Salesforce is often lamented for its weight and complexity, it is very much the leader for a reason. It integrates into pretty much anything, can run configurable reports for days and is our system of truth here.
Eksileri:
Like I said, SFDC is a heavy platform. There are tons of features and capabilities that have only the most obscure use (especially to end users), that said this is what allows it to be all things to all people. There are easier-to-use CRMs, that are cheaper and faster but none as robust.