Wild Apricot Nedir?
Focus on growing your membership instead of repetitive admin tasks with WildApricot. Our easy-to-use software helps you automate membership dues, event registrations, and more. You'll also have access to a community of peers and experts to share knowledge and best practices.
Kimler Wild Apricot Kullanıyor?
WildApricot is an affordable cloud-based software for small associations, non-profits, state and local chapter organizations. Manage membership, website, events and more all in one place.
Wild Apricot nerede dağıtılabilir?
Bulut tabanlı
Şirket İçi
---
Satıcı hakkında
Personify
Vienna, ABD içinde yerleşiktir
1998 yılında kuruldu
Bulunduğu ülkeler
Amerika Birleşik Devletleri, Avustralya, Birleşik Krallık, Fransa, Güney Afrika ve 4 adet daha
Satıcı hakkında
Personify
Vienna, ABD içinde yerleşiktir
1998 yılında kuruldu
Bulunduğu ülkeler
Amerika Birleşik Devletleri, Avustralya, Birleşik Krallık, Fransa, Güney Afrika ve 4 adet daha
Wild Apricot videoları ve resimleri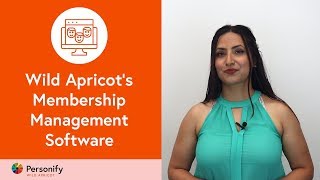 Wild Apricot ile benzer ürünleri karşılaştır
Wild Apricot ürününün özellikleri
Aidat Yönetimi
Bağış Yönetimi
Bağışçı Yönetimi
Belge Yönetimi
Dini Kuruluşlar İçin
E-posta Pazarlaması
Erişim Denetimleri/İzinleri
Etkinlik Planlama
Etkinlik Yönetimi
Katkı İzleme
Katılım İzleme
Katılımcı Yönetimi
Kayıt Yönetimi
Kişi Veri Tabanı
Kişi Yönetimi
Komite Yönetimi
Kâr Amacı Gütmeyen Kuruluşlar İçin
Makbuz Yönetimi
Mezun Dernekleri İçin
Muhasebe Entegrasyonu
Para Toplama Yönetimi
Raporlama ve İstatistikler
Raporlama/Analiz
Self Servis Portal
Uyarılar/Bildirimler
Uygulama Yönetimi
Web Sitesi Yönetimi
Çevrimiçi Bağış
Çevrimiçi Kayıt
Çevrimiçi Takvim
Ödeme İşleme
Özelleştirilebilir Şablonlar
Üye Dizini
Üye Portalı
Üye Türleri
Üye Veri Tabanı
Üye İletişimi
Üyelik Yenilemeleri
Üyelik Yönetimi
Wild Apricot İçin En İyi Alternatifler
Wild Apricot için incelemeler